Programme
Our 128th Session Programme for 2017 to 2018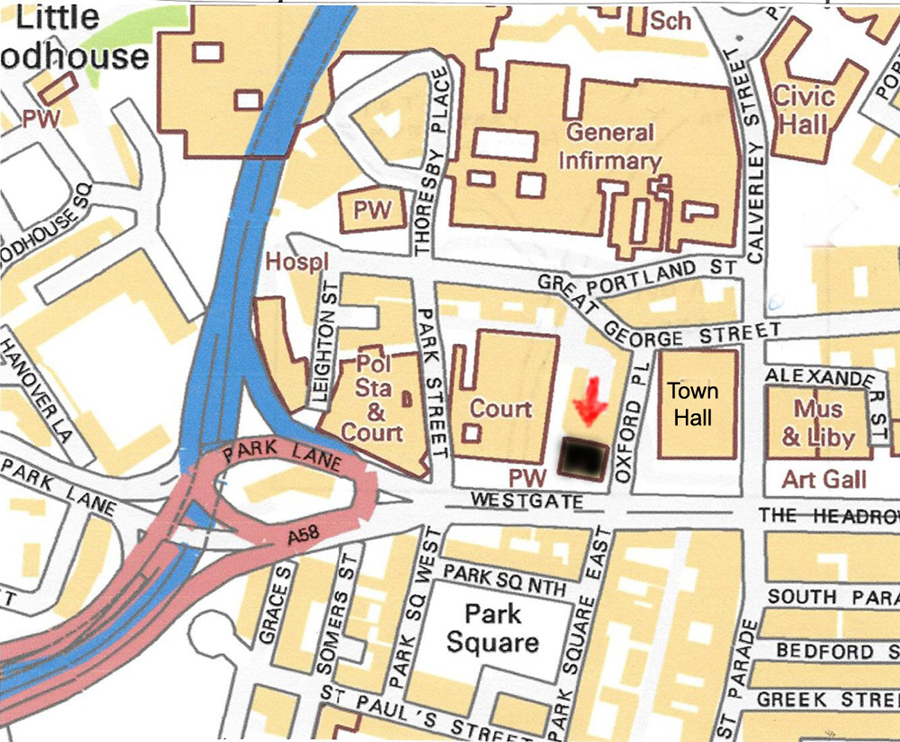 For our 2017-18 Session of Meetings our venue will be

The Davison Room,
Oxford Place Centre,
Oxford Place,
Leeds
LS1 3AX

There is street parking in the area in Great George Street, Thoresby Place and other streets around the Leeds General Infirmary. After 6pm the parking charge is £2 all evening.

On entering the Centre turn right and go through a dining area; then turn left for the Davison Room.

Doors open at 6.30pm for discussion and exchange. The main business of meetings will start at 7pm.
2017 Meetings & Events
| | |
| --- | --- |
| 12 September | Members' Evening: Australasia |
| 26 September | Serbia: John Church (Bedale) |
| 10 October | Modern Postal History: Jeremy Piercy (York) |
| 24 October | Visit from Halifax Philatelic Society |
| 14 November | Falkland Islands: Robert McMillan (Hull) |
| 17 & 18 November | (Friday & Saturday) Leeds Philatelic Society's Annual Stamp Fair, Pudsey Civic Hall, Dawson's Corner, Pudsey, LS28 5TA. |
| 28 November | President's Evening: Rick Rickwood |
| 12 December | Members' Evening: Africa |
2018 Meetings & Events
9 January
Society Auction
23 January
Members' Evening: East of Suez
13 February
Members' Evening: The Americas
(Last date for Competition Entries)
27 February
Annual Competition Display
13 March
The World Is Not What It Was: Roger Oakley (Leeds)
21March
Annual Dinner: Printworks
27 March
Things That I Collect: Graham Winters FRPSL (YPA President)
10 April
Mail By Airship: Dr Peter Clemenson
24 April
Baltic Border Changes - World War II: Rex Dixon FRPSL (Bray)
8 May
Pictures in the Post: Judith and Stephen Holder RDP FRPSL (Bradford)
22 May
Annual General Meeting and Display from Society Archives
16 June
(Saturday) YPA Convention at Scarborough
10 July
Visit to York Philatelic Society
129th Session: 2018 to 2019
| | |
| --- | --- |
| 11 September | Opening Meeting of 129th Session |