Programme
Our 134th Session Programme for 2023 to 2024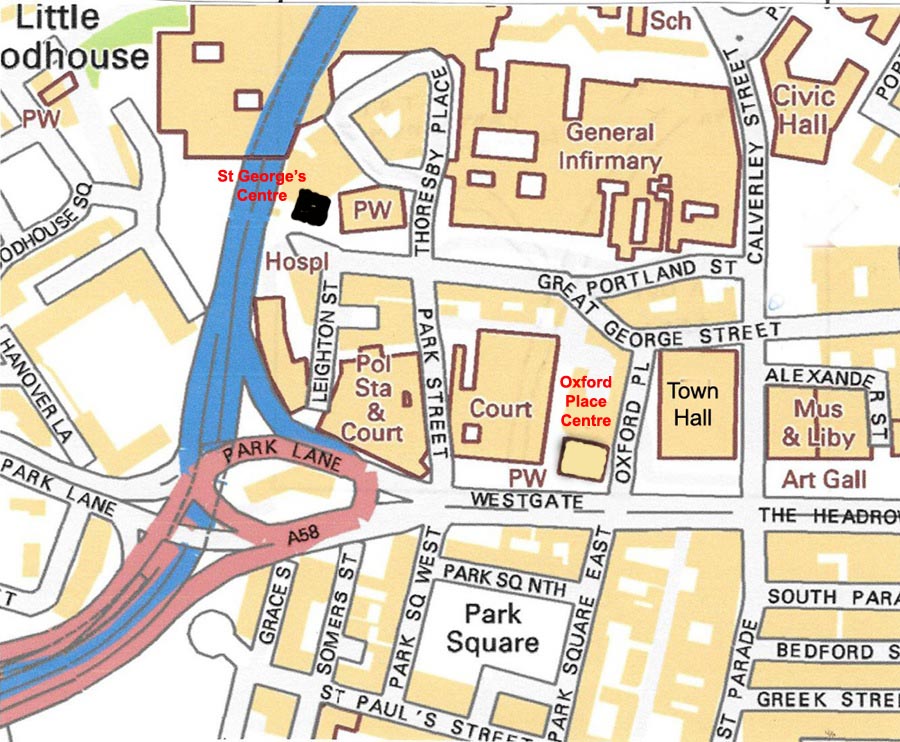 Our meetings are held at

St George's Centre,
Great George Street,
Leeds
LS1 3BR

There is street parking in the area on Great George Street, Thoresby Place and other streets around the Leeds General Infirmary. After 6pm the parking charge is £3.60 all evening. Leeds City Council now requires payment to be made using an app. It would be wise to register for this prior to arriving, but then using it is quite easy.

Doors open at 6.30pm for discussion and exchange. The main business of meetings will start at 7pm.
2023 Meetings & Events
| | |
| --- | --- |
| 12 September | Leeds Philatelic Society Collections: Richard Smith and Derek Baron |
| 26 September | Scottish Islands: Norman Hudson |
| 10 October | Leeds Postal History: Richard Wheatley FRPSL |
| 24 October | The Great Britain Philatelic Congress: Steven Harrison |
| 16 November | Visit from Dortmund Philatelic Society (NOTE: Thursday evening) |
| 18 & 19 November | (Saturday & Sunday) Leeds Philatelic Society's Annual Stamp Fair, Pudsey Civic Hall, Dawson's Corner, Pudsey, LS28 5TA. |
| 28 November | Jack Kavanagh's Auction: Auctioneer - Colin Marshall |
| 12 December | President's Evening: Stuart Stanley |
2024 Meetings & Events
9 January
One Frame Display (8 sheets maximum): Members
23 January
Olomouc up to 1918: Derek Baron
(Last date for Competition Entries)
13 February
Competition Evening
27 February
East Prussia and Eastern Silesia: Peter Chadwick
12 March
Annual Auction: Auctioneer - Colin Marshall
26 March
Great Britain: Ken Brown
9 April
Bradford Postal History - and more: Nigel Grizzard
23 April
Railway Letter Stamps: Bill Pipe
14 May
Developments and Deviations in the Cancellation of Pre-Paid Mail: Chris Jones
28 May
Annual General Meeting and Mini Display
135th Session: 2024 to 2025
| | |
| --- | --- |
| 10 September | Opening Meeting of 135th Session |